It is our great pleasure to announce that we have formed a new partnership with the stylish, Dirocco Eyewear. It is a privilege to be associated with this unique design. Dirocco is the ultimate expression of sophistication with a great amount of edge. We as Dubey & Schaldenbrand endeavors to be avant-garde with our innovations; people with that same drive inspire us.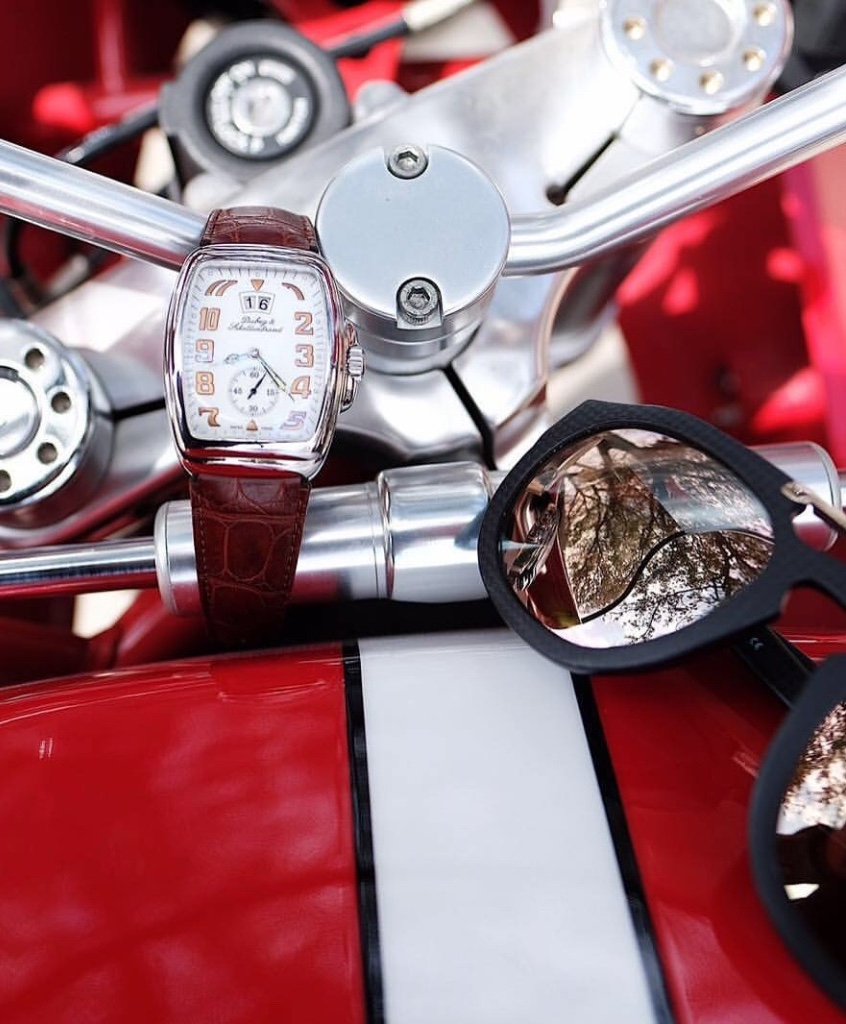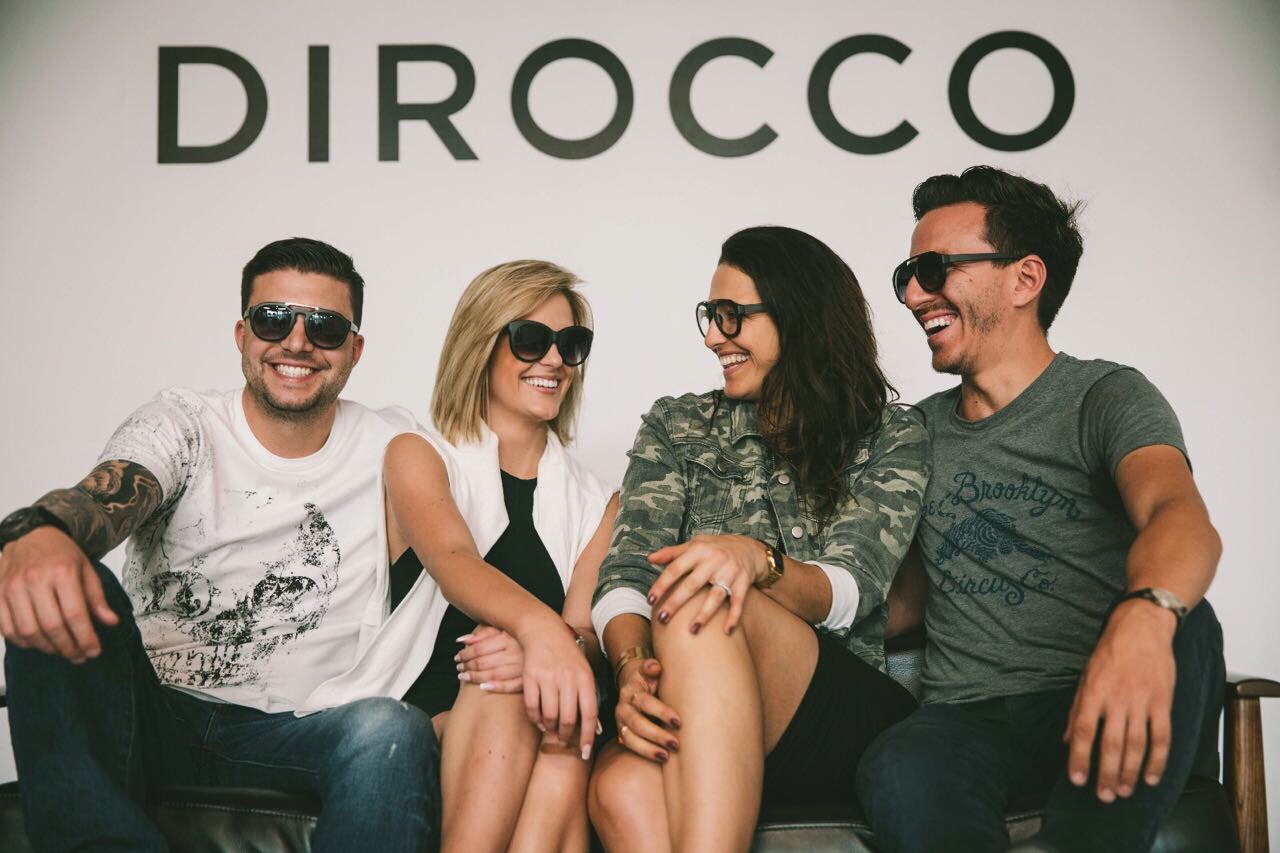 We decided to work with Dirocco, not only for the quality products they offer at the attractive pricing, but especially for their trendsetting design.

The specific material that is used for each pair of eyewear is unique, as well as, the style of the eyewear. Dirocco has four different styles to choose from.
| | |
| --- | --- |
| | |
| TATANO-$390 | MGG-$495 |
| | |
| COTINOLA-$570 | LOLA-$440 |
Dirocco offers the first full-frame Carbon Fiber eye- and sun-wear collection. It took the owners nearly six years to perfect each of the designs using Carbon Fiber. In spite of this barrier-breaking application of Carbon Fiber, the 18k rose gold-plated hinges' underlying patent pending design is sound. 5 Barrels work together with a dynamic spring to ensure that every frame never loses the tight fit that should be associated with a skillfully crafted eyewear piece. Every frame is hand sculpted from a precision laser-cut Carbon Fiber block. Even the nose pads are made of Carbon Fiber. Comfort and soundness is guaranteed in the structure.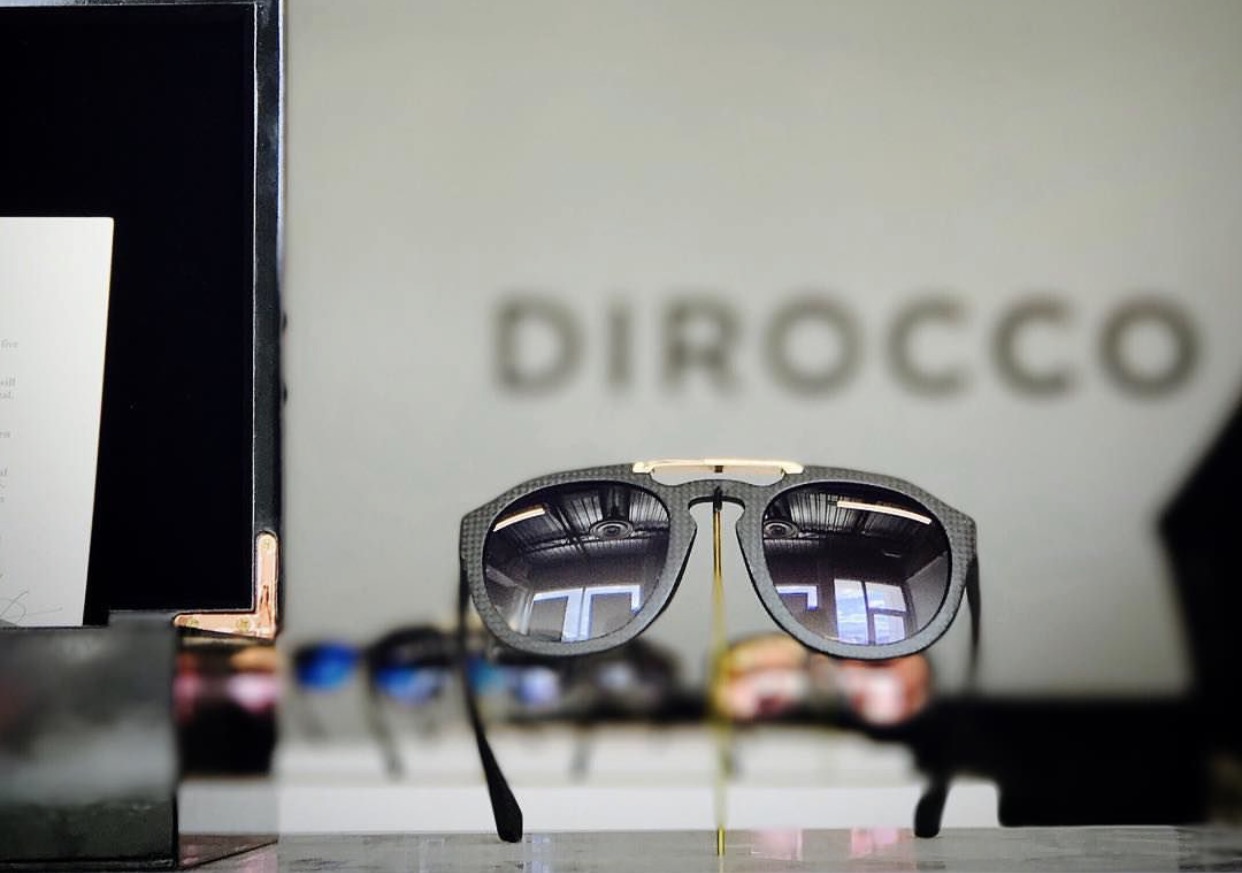 All the eyewear can be made as prescribed glasses too.(See below)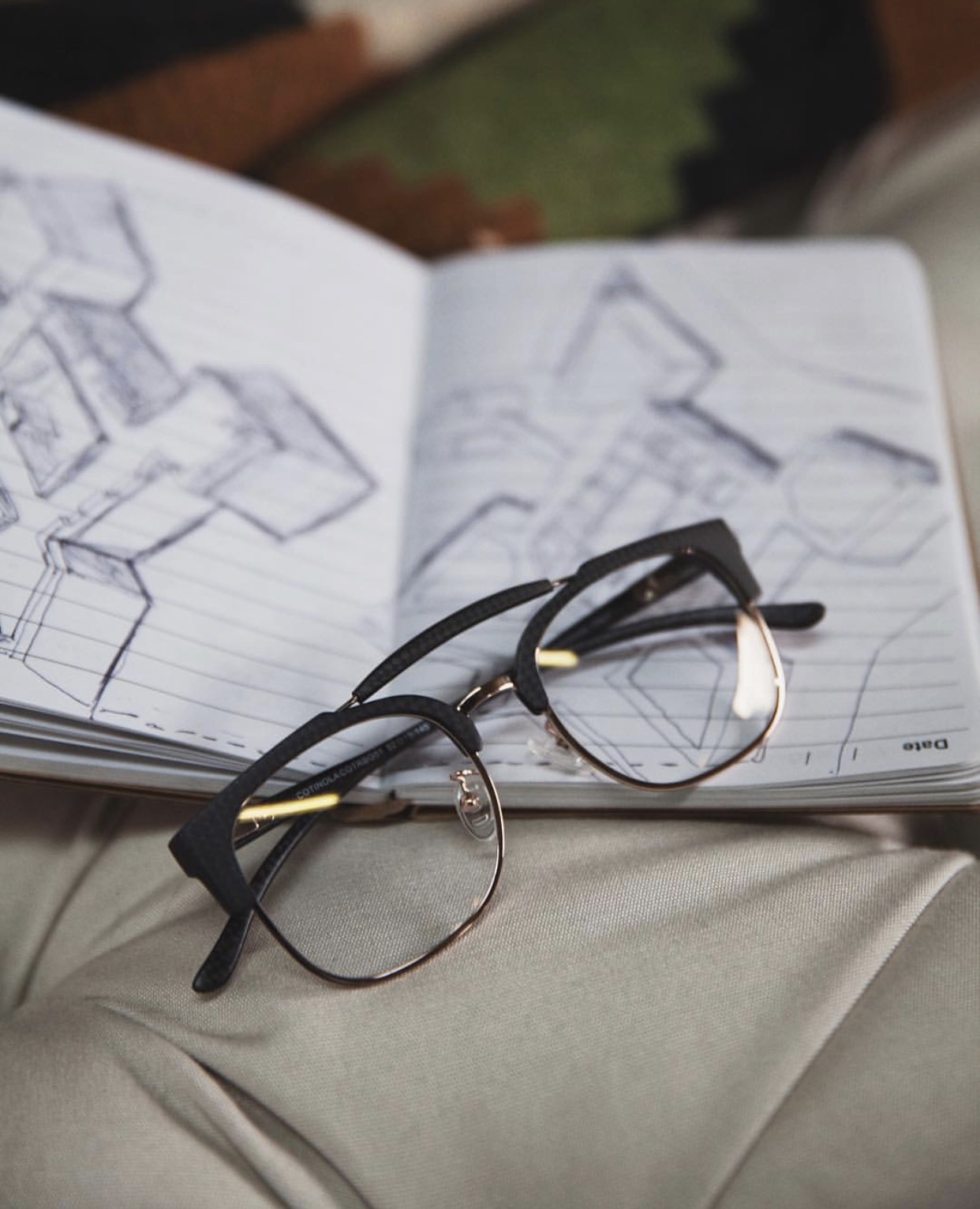 It is self explanatory to see that both Dubey & Schaldenbrand, as well as, Dirocco compliment each other's designs perfectly. With our one of a kind Carbon Fiber timepiece and Dirocco's unusual Carbon Fiber Eyewear it is easy to wear these lifestyle pieces together.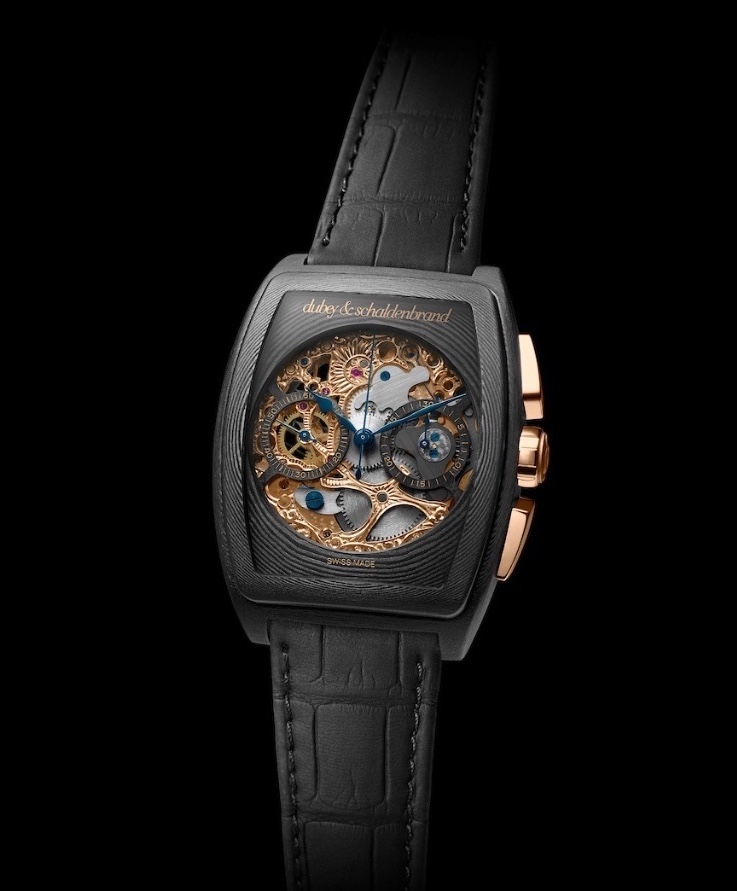 Please do not hesitate to contact us for more information about this eyewear collection. With you being a dedicated client of
Dubey & Schaldenbrand, we will offer you an attractive price for any eyewear that you desire.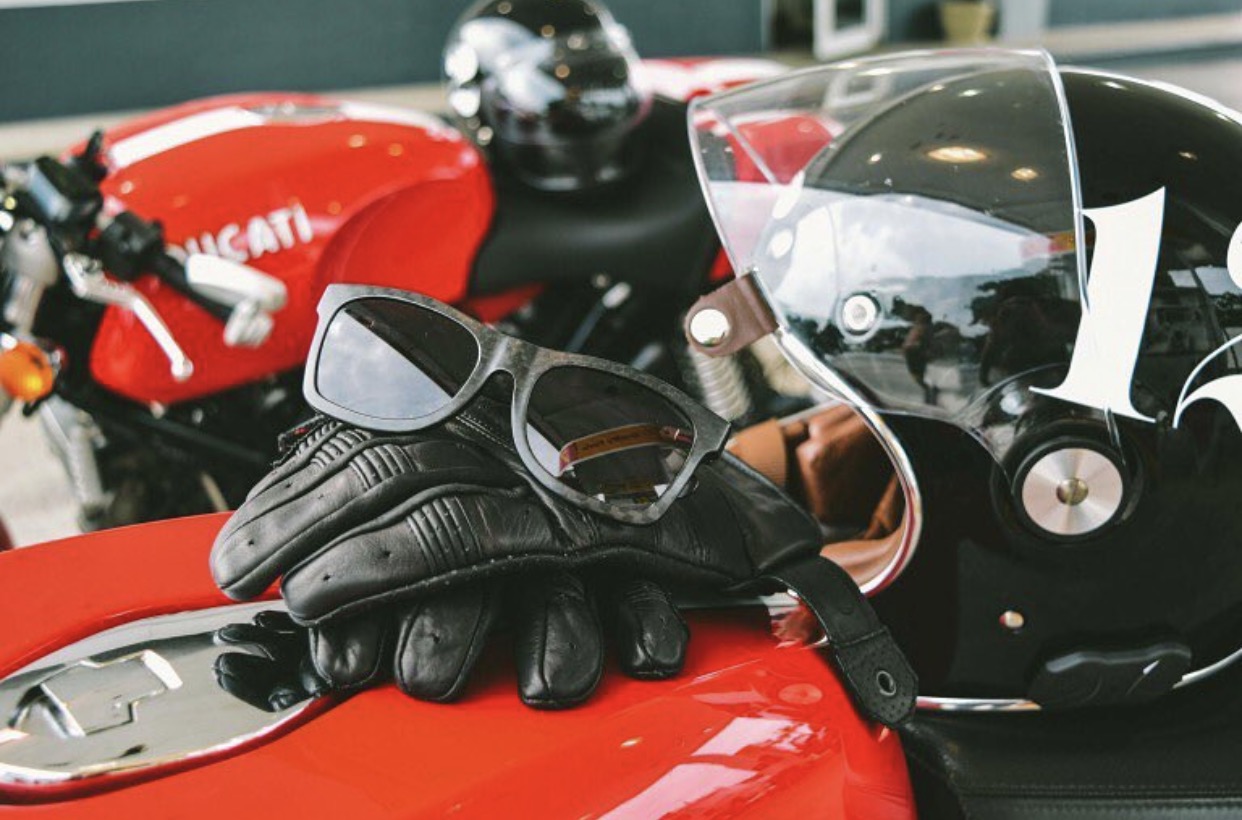 Photo Credit; Chiara Mecozzi Garcia